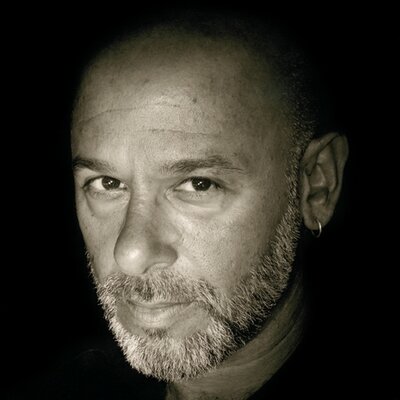 Mike Sager
Mike Sager is a bestselling author and award-winning reporter. He's been called "the Beat poet of American journalism." For more than forty years he has worked as a writer primarily for the Washington Post, Rolling Stone, GQ and Esquire. In 2010 he won the American Society of Magazine Editors National Magazine award for profile writing. A number of his articles have been optioned for or have inspired movies and documentaries, including Boogie Nights. The author of a dozen books and eBooks, Sager is also the editor and publisher of The Sager Group LLC, a content brand that publishes books and eBooks; ministers to artists and provides modest grants; designs products; and produces documentary, narrative and commercial films and music videos. For more info about TSG, please see www.TheSagerGroup.net
Sager's career in journalism began in 1978, when he quit law school after three weeks to take a job on the graveyard shift as a copy boy at the Washington Post. Eleven months later, he was promoted to staff writer by Metro Editor Bob Woodward, of Watergate fame. Sager left the Post after six years to pursue a career in books and magazines. His work includes six collections of stories, a journalism textbook, two novels, several eBooks, and a biography.
A former Contributing Editor of Rolling Stone and Writer-at-Large for GQ, Sager has also written for Vibe, Spy, Outside, Columbia Journalism Review, Interview, Playboy, Washingtonian, InStyle, and Regardies. He is proud to have been Editor-at-Large for WordsETC, the first black-owned literary magazine of South Africa, and to have helped found MEL Magazine, a content brand owned by Dollar Shave Club.
For his stories, Sager has lived with a crack gang in Los Angeles; ex-pat Vietnam veterans in Thailand; a 625 pound man in El Monte,CA; teenage pitbull fighters in the Philadelphia barrio; Palestinians in the Gaza Strip; heroin addicts on the Lower East Side; Aryan Nations troopers in Idaho; U.S. Marines at Camp Pendleton; Tupperware saleswomen in suburban Maryland; high school boys in Orange County; a Mormon family in Snowflake, Arizona. Many of his articles have been optioned for or have inspired documentaries or films, including Boogie Nights, Veronica Guerin, Wonderland and The Marinovich Project.
Sager has read and lectured at the schools of journalism at Columbia University, New York University, the University of Illinois, the University of Missouri, and the University of California, Irvine, where he served as a Periera Visiting Writer for four years. His work is included in textbooks presently in use in college classrooms. He frequently Zooms into classrooms across the country. For the past five years he has served as an adjunct professor in Goucher College's low-residence MFA/Creative Nonfiction Program.
Born August 17, 1956, Sager is a Phi Beta Kappa graduate of Emory University and a former intern at the pioneering Atlanta alt-weekly Creative Loafing. He lives in La Jolla, California. He is a past recipient of La Jolla Youth Soccer's "Competitive Manager of the Year" award. He has one son, Miles, a video producer and filmmaker, trained at the Academy of Art University in San Francisco. Miles Sager is the Creative Director of TSG FILMS, a division of The Sager Group LLC.
The Rise and Fall of a Super Freak: And Other True Stories, (The Sager Group LLC/NeoText), 2021
A Boy and His Dog in Hell: And Other True Stories, (The Sager Group LLC), 2021
Hunting Marlon Brando: A True Story, (The Sager Group LLC/NeoText), 2021
Shaman: The Mysterious Life and Impeccable Death of Carlos Castaneda, (The Sager Group LLC/NeoText), 2020
VetVille: True Stories of the US Marines, (The Sager Group LLC), 2019
The Lonely Hedonist: True Stories of Sex, Drugs, Dinosaurs and Peter Dinklage, (The Sager Group LLC), published 2017
Revenge of the Donut Boys: Second Edition, (The Sager Group LLC), published October 2018
Esquire, Classic posts podcast of "Old," April 2016. Plus interview here.
Stoned Again: The High Life and Strange Times of a Drugs Correspondent, (eBook: Byliner Selects; Paperback The Sager Group LLC), April 2015
Harvard University's Nieman Storyboard annotates "The Devil and John Holmes," December 2014.
The Devil and John Holmes-25th Anniversary Author's Editon (The Sager Group LLC), is published December 2014.
Go Ask Sager, a twice-monthly column for Playboy appears 8/13-4/14.
High Tolerance: A Novel (The Sager Group LLC) is published in May 2013.
The Someone You're Not (The Sager Group LLC), a collection of non-fiction stories, is published in October 2012.
Next Wave: America's New Generation of Great Literary Journalists, edited with Walt Harrington, is published in October 2012.
The Marinovich Project, an Emmy-nominated documentary, airs on ESPN's 30 for 30 series in 2012. Inspired by Sager's ASME winning story, "The Man Who Never Was." It features Sager as a principal narrator.
Eat Like a Man, published by Chronicle Books in May 2011, contains several essays about food and foodies.
By Mike Sager, a fortnightly column for SanDiego.com is awarded first place for daily essay/commentary by the San Diego Press Club in 2010 and again in 2011.
Tattoos & Tequila: To Hell and Back With One of Rock's Greatest Frontmen (Grand Central Publishing), written with Motley Crue singer Vince Neil, is published by in September 2010. A New York Times Best Seller.
"The Man Who Never Was," originally published by Esquire, is awarded the 2010 National Magazine Award for Profile Writing from the American Society of Magazine Editors. It is featured in The Best American Sportswriting 2010, published by Houghton Mifflin Harcourt, and in The Best American Magazine Writing, published by Columbia University Press.
Esquire: The Meaning of Life, published by Hearst in 2009, includes many of Sager's celebrity interviews, including Jack Nicholson, Snoop Dogg, Kirk Douglas, Julia Child, Ray Charles, Fay Dunaway, Evel Knievel, Roseanne, and Rod Steiger. Sager is credited with creating Esquire's popular "What I've Learned" interview format. A similar book was published in 2004.
"Scito Hoc Super Omnia" is collected in The Best American Sports Writing 2008, published by Houghton Mifflin Books.
Wounded Warriors (Da Capo), published in 2008, is awarded the Military Writers Society of America Founder's Award and the American Author's Association Golden Quill Award, both in 2008.
"The Devil Gives You the First Time for Free" is collected in Drugs, Society, and Behavior, published by McGraw Hill in 2006 and in Addiction, published by Greenhaven Press in 2008.
Deviant Behavior: A Novel, (Grove/Atlantic/Black Cat, is published in 2008.
Revenge of the Donut Boys, (Da Capo), published in 2007, is a Los Angeles Times bestseller.
"Is Something Burning?" is awarded "Notable Essay" in Best American Essays, 2005.
"Hunting Marlon Brando" is collected in The Beholder's Eye: A Collection of America's Finest Personal Journalism, published by Grove Press in 2005.
"Travels with Bassem" is collected in Killed: Great Journalism Too Hot to Print, published by Nation Books in 2004.
Scary Monsters and Super Freaks (Thunders Mouth Press), published in 2003, is a Los Angeles Times bestseller.
"Old" is a finalist for the ASME National Magazine Award for feature writing. It is collected in Esquire's Big Book of Great Writing, published by Hearst Books in 2003, and also in Literary Nonfiction, published by Oxford University Press in 2001.
Veronica Guerin, a feature film produced by Jerry Bruckheimer for Disney, directed by Joel Schumacher, starring Cate Blanchett, premieres in October 2003.
"Murder, My Sweet" is in development at Paramount Pictures as a USA Network movie.
"The Marine" is collected in Semper Fi: Stories of the U.S. Marines from Boot Camp to Battle, published by Thunder's Mouth Press in 2003, and also in Boots on the Ground: Stories of American Soldiers from Iraq and Afganistan, published in 2004 by Thunder's Mouth.
"The High Life and Strange Times of the Pope of Pot" is collected in Crimes of New York, published by Thunder's Mouth Press in 2003.
"Death in Venice" is collected in Gangs: Storys of Life and Death From the Streets, published by Thunder's Mouth Press in 2002, and also in Intimate Journalism: The Art and Craft of Reporting Everyday Life, published by Sage in 1997.
"Smoking: A Love Story" is awarded "Notable Essay" in Best American Essays, 1999.
"Janet's World" is purchased by TriStar, James L. Brooks and Douglas Wick, as a feature film.
"A Journey to the Heart of Whiteness" is awarded "Notable Essay" in Best American Essays, 1997.
"The Devil and John Holmes," is collected in The Best of Rolling Stone: 25 Years of Journalism on the Edge, published by Doubleday. It served as inspiration for the films Boogie Nights and Wonderland.
"Requiem for a Gangsta" receives ASCAP's 1996 Deems Taylor Award for Distinguished Music Writing.
Betrayed by Love, starring Patricia Arquette and Mare Winningham, premieres as a TV movie in January, 1994.